If you're as blog obsessed as I am, you'll love The Blog Guidebook. Check them out
here.
They're a good resource for listing your blog and finding blogs on just about anything you're interested in reading about. :)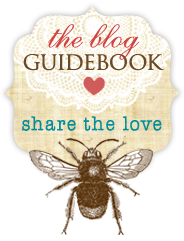 Bloggers often do giveaways. Though I rarely enter giveaways, I feel like your chances are increased exponentially considering only a portion of that blogs readership enters. (Anywhere from a handful to about 40 individual bloggers seems average on the blogs I love). So today I found a giveaway that I thought was A.W.E.S.O.M.E. if you are a new mom or expectant mother (or know one).
Check it out here at Delirious Rhapsody